2017 Travel Wishlist
2017 is going to be a big year for me. By July, I will have finally graduated from university, marking the official beginning of my actual adult life. It's safe to say, I'm pretty nervous. Although I am sure that I want to begin a career in journalism, I know that it'll be difficult, especially since I will inevitably be up against some stiff competition. It all makes me want to hide under a rock for the foreseeable future...
That's why I intend to make the most of this summer, my last summer of guilt-free fun before entering the "real world." So, I present a list of places I would like to visit during 2017; some I know I will definitely be visiting and others that with a little luck (and a lot of saving) I will be able to travel to.
1) Italy
photo cred: Lonely Planet
Italy has been on my wishlist for the longest time now. It's so bizarre that I haven't been before, seeing as I absolutely adore Italian food (who doesn't?) and during the summer, the weather can get pretty hot. It's basically my ideal city break. Luckily, my housemates and I have decided that we will definitely be visiting this beautiful country once and for all - although we're still not sure where or for how long. I obviously proposed Rome, but my housemates don't seem too keen, seeing as it's a real tourist trap. So that everyone is happy, we're thinking of spending 3 weeks travelling to various cities... but of course that depends on how much we can save!
2)Trinidad and Tobago
This is somewhere I've been to before and know for sure I will be visiting this year, but I think it
definitely deserves a mention. My grandparents currently live on the beautiful island of Tobago, and I haven't been back to visit them since I was 18, mostly due to the fact that the flights are so damn expensive! This year however, we're finally able to go back. It's actually going to be a surprise, as we plan to fly out on my granddad's birthday. He hasn't been well recently due to health complications, so we think it'll be a good way to cheer him up and hopefully relieve a bit of stress so he can concentrate on getting better. If any of you have been thinking about visiting the Caribbean, definitely do consider Tobago! Compared to other islands (such as Jamaica or Barbados) it isn't as common with tourists, but that doesn't mean it's any less beautiful. In fact, because it's less popular, this obviously means that it won't be as packed in the resorts, which is always a bonus.
3)Tokyo, Japan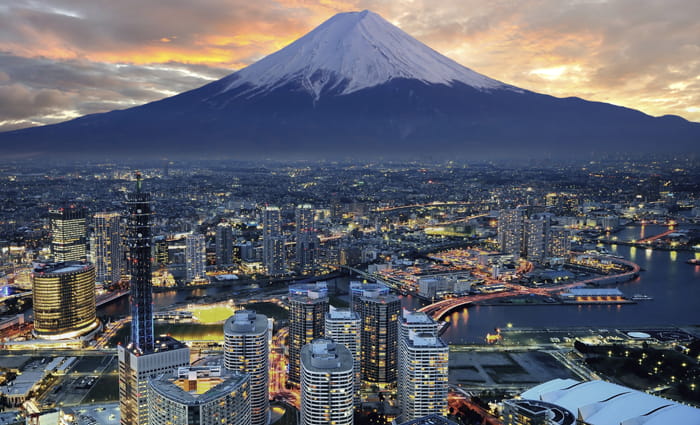 photo cred: Hogan Lovells

Tokyo, oh Tokyo, how I so want to visit thee, however unlikely it may be. A friend of mine (who is currently in South Korea teaching English) has suggested we have a reunion in this bustling city after months of being separated. Me, being the travel junkie that I am, instantly agreed that it would be a good idea to visit there together... until I realised just how expensive the flights are. Coupled with the fact that she wants to visit during the time that I'm supposed to be revising means that Tokyo might be a no-go. Yet, it's staying on my wishlist, for obvious reasons. The busy metropolitan streets and the contrasting tranquillity of their temples make it an appealing destination for all types of travellers, not to mention the food! For me, food is one of the most important things about visiting another country. Sampling authentic cuisine really enriches any trip, and is probably one of the reasons why I enjoy travelling so much.
4)Budapest, Hungary
Photo cred: Lonely Planet
I have to go to Budapest this year, no question about it. I feel as if every blog post I read and every YouTube video I watch mentions Budapest. So this year, I am going to make it my goal to finally visit. Everything about the city attracts me; the architecture, the food, the numerous public baths - I already know that once I get there, I'll never want to leave. The fact that it's notoriously cheap only adds to Budapest's appeal. I think I'll save visiting there for Christmastime however, as I've never actually been to a European city for the holidays. If you haven't already seen any pictures of Budapest's Christmas markets, then definitely do so now. They look unreal!
5)Spain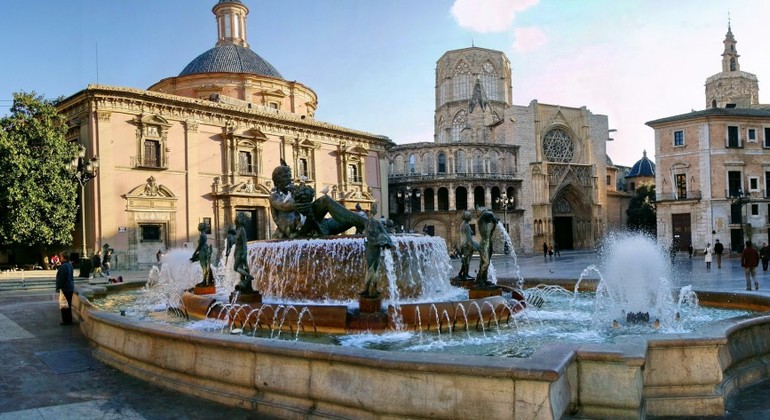 Photo cred: Freetour.com
This is another country I've already been to, but my reasons for going this is year are completely different. It's been a secret wish of mine to become a TEFL (Teaching English as a Foreign Language) teacher for some time now. I've decided on Spain as I have some friends in Valencia, so if I relocate there, I won't be completely on my own. I would also like to go to improve my Spanish. It's always been a goal of mine to become fluent in another language, so I think that this would be an ideal way of doing so. The year-round mild weather is definitely another perk I plan to make the most of! As much as I adore London, I'm sure that we can all agree that the weather is less than desirable. Immersing myself completely in another culture will of course be scary, but seeing as I will be 22 (and officially a bona fide adult) I think I'll be able to handle it.
What are your travel plans for this year? Let me know in the comments, as I'm always looking out for new inspiration ;) If you're interested in finding out how I manage to save up so much on a student budget, click
here
to see my post on it!
Natalie x